Christmas Hours
Please note changes to hours the week of Christmas
The library will be closed December 25th and December 26th. Normal hours will resume on Wednesday, December 27, 2023
Here are some of my favorite mysteries!
Can you solve the crime before the answer is revealed? "The game is afoot"-Sherlock Holmes
Let's start with the Queen of Crime-Agatha Christie. If you are new to her books, I recommend beginning with The Mysterious Affair at Styles, the first book featuring Hercule Poirot.
I can't quote Sherlock Holmes without including the Sir Arthur Conan Doyle books in my list. Those new to Holmes might want to start with "The Adventure of the Speckled Band" or "The Red-Headed League".
If you prefer mysteries with a little romance, Jenn McKinlay has two fun cozy mystery series. One, The Cupcake Bakery Mystery series, is set in Scottsdate, Arizona. The main characters are people you would like to have as friends. Nothing too dark or sinister. Her other series, The Library Lover's Mystery series, takes place in a small Conneticut town. Again, appealing main characters and a great dog make this a light but interesting read. ( Also, it's set in a library, so I'm biased:).
If you prefer your mysteries a little darker, The Chief Inspector Gamache series by Louise Penny may be for you. The series takes place in several locations in Canada and around Canada. Recently, Amazon did a TV series, but it differed vastly from the books. And, of course, I think the books are better.
For Young Adult readers, one of my favorite mysteries of all time is The Westing Game by Ellen Raskin. It really lets the reader solve the mystery.
For younger readers just starting to read this genre, The Boxcar Children series, Nancy Drew/Hardy Boys, Nate the Great and Encyclopedia Brown are all great books to get those younger readers solving mysteries!
After School Programs Coming Soon!
After School Program Schedules-Beginning September 11, 2023
2nd-5th graders: Mondays when school is in session from 2:15 pm-3:15 pm
PreK-1st: Tuesdays when school is in session from 3:15 pm-4:15 pm
Toddler Tuesdays: Tuesdays when school is in session for from 10:00 am-11:00 am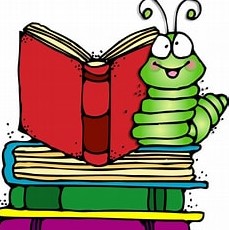 December is Safe Toys and Gifts Month
Promoting safe toys and gifts
Steps for promoting safe toys and gifts
1. Check Labels-Always look for age-appropriate labels on gifts and toys
2. Avoid Small parts
3. Inspect for Hazards-Look out for sharp edges, loose parts, or any potential dangers that could harm children.
4. Read Reviews-Research recommendations and reviews from other parents and caregivers
5. Consider the Child's Age, Interest and Abilities
6. Support Educational Toys
7. Spread Awareness-Share safety tips and information